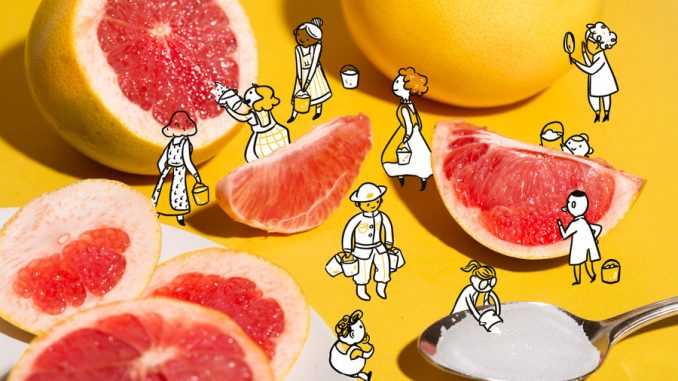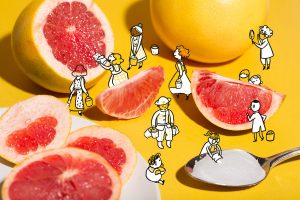 It's a sex technique that involves giving a blowjob with a grapefruit in hand. Apparently, there's some dispute over who invented the sex move. Actress-comedienne Tiffany Haddish, currently starring in the hit movie Girls Trip, claims she invented the sex trick and taught it to her friend Auntie Angel, who then proceeded to make a YouTube tutorial for grapefruiting and subsequently became a semi-famous sex instructor because of it.
While we can't clearly say who invented it, Auntie Angel proudly claims grapefruiting is the greatest feeling a man can experience in bed. You may be thinking, "Um, no one's putting a highly acidic fruit on my dick. That's not happening," which is a legit concern. But Auntie Angel promises that's not a problem. She also recommends a blindfold to put a man at ease.
If you're curious how exactly a grapefruit blowjob works, watch the vid below. You may wanna turn the volume down, because she goes after it like a dick-sucking Dyson vacuum cleaner.