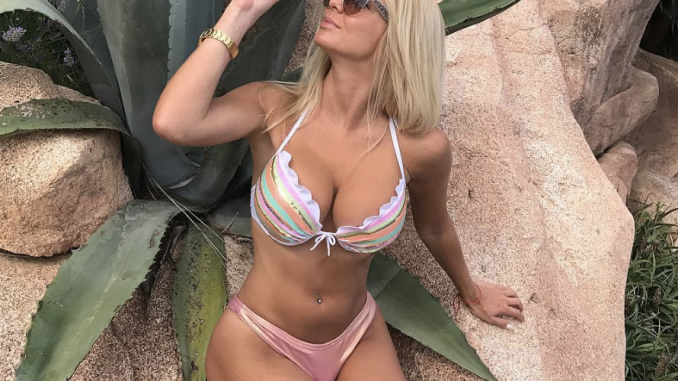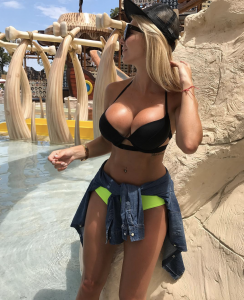 https://www.realbritishsex.com
When seeking vacation destinations, information regarding the sex drive levels of a nation's citizens isn't something you can find in a pamphlet. But now, thanks to a rather insidious website that promotes extramarital affairs, this information is available to whomever plans vacations based on their probability of getting laid.
To collect this info, Victoria Milan asked its female members to self-assess their sex drives. These results revealed a shocking number of women across the globe admit they love sex so much they would consider themselves nymphomaniacs. This is interesting, as the classification is commonly associated with men–right, Scott Disick, Ozzy Osbourne, David Duchovny, Tiger Woods, Michael Douglas, etc.?
But while Americans are regarded for their progressive perspectives toward sex, a mere third of American women boast sex drives that are considered above average. In the overall ranking of female sex drives, U.S. citizens didn't even break the top 10. In fact, we place 15th overall.
The horniest of the bunch hail from Finland, with 79 percent of women possessing above average sex drives, according to the sample. Following one percentage behind were those from Sweden, followed by Denmark (76 percent), Norway (76 percent), Ireland (75 percent), Poland (73 percent), Portugal (73 percent), United Kingdom (72 percent), Italy (72 percent), with Germany punctuating the top 10 at 71 percent.
The data also revealed that women's sex drives were impacted based on a woman's standard of living. Of this particular discovery, founder and CEO of Victoria Milan, Sigurd Vedal, reveals, "The analysis shows that the more comfortable life is and once these elements have been taken care of, women feel powerful and sensual – and have the time to indulge and invest in their sex life. Women love sex, and they deserve it to have it whenever and wherever they want."
Additional data previously recorded by the website found that promiscuous women tend to lead healthier lives as well, though it's hard to believe these results aren't biased. Of course, this doesn't suggest that infidelity is good for you, rather it's the fact that cheaters are likelier to hit the gym and keep up appearances in order to attract a side piece. In this regard, American women ranked sixth.
Their skeptically positive research, which makes infidelity sound like the only logical solution to maintain a healthy marriage, also posits that smarter people are likelier pursue an extramarital relationship. Statistics show that more than 69 percent of women and over 65 percent of men who achieve higher education will be tempted to stray at some point in the relationship.
The people most likely to engage in an affair are those who graduated from college, with 37 percent of women and 25 percent of men confessing they have strayed. On the other hand, the most faithful women are those who have achieved their Doctorate whereas the men least likely to stray are those who didn't complete high school.
An additional insight: If you suspect your partner is cheating, additional research suggests the best day of the week to catch them is on Monday, so you better hop to it.