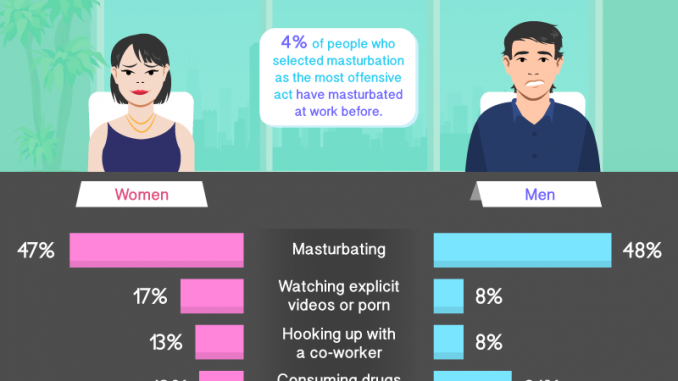 Have you ever wondered what your co-workers do on the clock when they think nobody is watching them?
If you think it's checking personal emails or occasionally logging into Facebook, you might be surprised to learn what really happens in the quiet corners of the average office space.
We surveyed over 1,000 people about their on-the-clock secrets to determine how much naughty behaviour really goes on at work. From workplace romances to sexual work breaks, what are the most offensive acts perceived at the office, and how often are they committed? Keep reading to see what we uncovered about these professional deviances.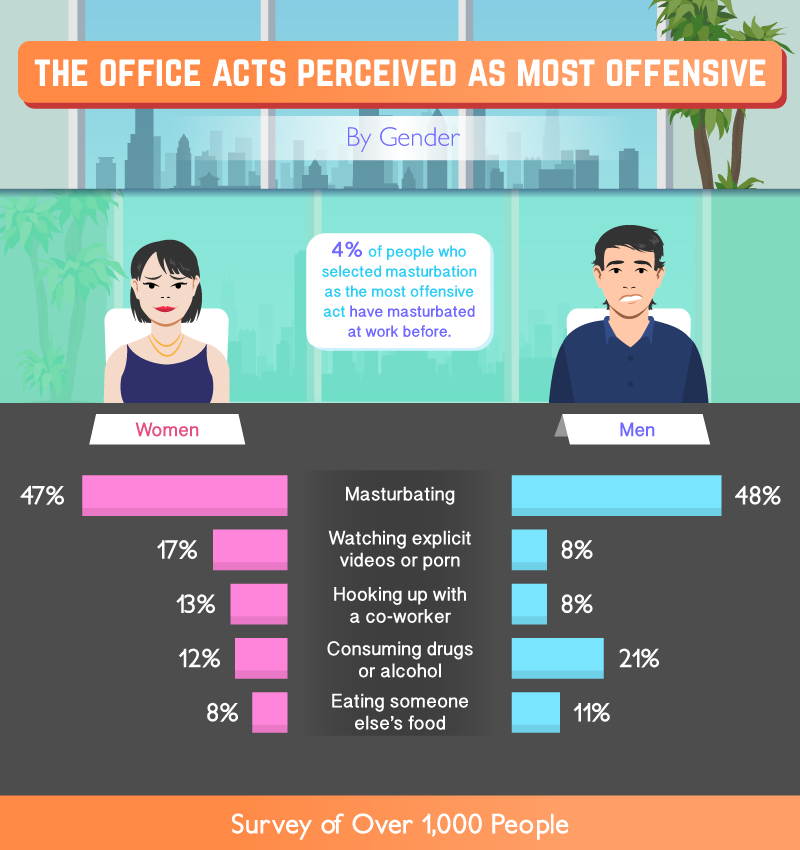 https://www.realbritishsex.com