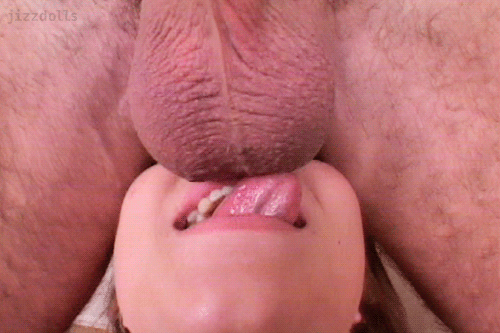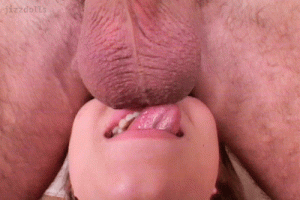 https://www.realbritishsex.com
A lot of women like a sexually dominant man. His breed is straight to the point, shoots from the hip and takes the lead. Swoon. Who we don't like as much are dicks: men who like to boss around women outside the confines of the bedroom. Nope. We didn't come this far to be told what to do, pal.
The type of man often associated with this sort of power-hungry domination is the fabled alpha male. Oxford defines one as "a man tending to assume a dominant or domineering role in social or professional situations." The alpha male is a stereotype—a caricature of idealized masculinity. He's a frat boy, a high-strung Wall Street dick hole, a vein-popping muscle dude clenching his asshole and staring at himself in the mirror at the gym. For the alpha, dominance is displayed and never hidden. How else will anyone know you're the most powerful man in the room if you're not crushing beer cans into your head or calling the girl next to you a cunt?
For some, being a dominant man isn't about being loud and crude, nor is it a flaunting of wealth and strength. Non-alpha dominant men are the people we count on to get shit done without a fuss. Rather than display their self-assured power like peacocks on steroids, they're more likely to hang back from the crowd to ensure everyone is safe and happy. They are our protectors, our funny, capable friends, our cool-headed debaters and our rational, can-do leaders. These assertive men understand that listening, compassion and a respect for the boundaries of others does not diminish their power but solidifies their authority as trusted men in our communities.
But what about under the covers? Is it possible to be a perfect gentleman in the streets without conceding your own dominance in the sheets? Even actor Armie Hammer, a confident, six-foot-five, alpha-esque brute has questioned this  "I used to like to be a dominant lover. I liked the grabbing of the neck and the hair and all that. But then you get married and your sexual appetites change. And I mean that for the better—it's not like I'm suffering in any way. But you can't really pull your wife's hair…if you're married to a feminist. It gets to a point where you say, "I respect you too much to do these things that I kind of want to do."
But can you be both? A sexually dominant dude who also respects women? The answer is yes, of course you can, you sexy feminist you.
Though sexually expressing yourself may seem inherently disempowering to women, as a fairly dominant young woman I can tell you that boy-oh-boy, do I love being tossed around by a man in the bedroom. Yes, out of the bedroom I love a good intellectual tussle and am happy to confront men on their irrational bullshit that only serves to hold me down—but in the bedroom? Hold me down, daddy! Hold. Me. Down. Pull my hair, slap my cheeks, take me by the throat and fuck me like a man!
Of course, you can't just club a woman, toss her over your shoulder and take her back to your man cave. These days, a man's gotta use his words to woo a woman, and it turns out such a conversation is a little easier said than done. So here are some handy-dandy tips to ensure you have free reign to be the dominant man you want to be in the bedroom later, without being a total dick now.
---
TELL ME WHAT YOU WANT, WHAT YOU REALLY, REALLY WANT
I know: Asking permission to satisfy your needs can be tedious. There's a game prospective lovers play as they sniff each other's butts to gauge interest, and most of it doesn't require talking. There's eye contact, smiling, a friendly touch or two. A little ribbing and a belly laugh later and you are convinced this woman wants to fuck you. How could she not? You're hilarious! So what now? Do you force-feed her liquor until she's drunk enough to say yes, or do you make your intentions clear?
Being direct about your sexual aims from the onset is a great way to avoid the horrors of the Friend Zone. Even though you know all you want is sex, or even a romantic relationship, this woman may be prone to the foolish assumption that what you seek is friendship, not conquest. To be friends with a woman is to consider her your equal; otherwise, she is but another obstacle to overcome. Playing the long game of "friendship" and stating your true feelings later on, only to get mad at her for not reciprocating, will make you a dick. Don't be a dick. Muster up the courage and be direct.
One way of doing that is by saying, "Wow, you're fun. And extremely attractive. And by that I mean smoking hot. I would love to take you home tonight, but if that's not something you're into that is totally cool, too. I just honestly enjoy your company."
You could also say, "So, you're coming over to my place, right? I bought all your drinks tonight so you do kind of owe me," but that would make you sound like a dick, wouldn't it?
STOP, LOOK AND LISTEN
You've cast your line and made your move. Now it's her turn. What's she doing? Is she awkwardly looking into her empty pint glass for a way out of this conversation? Has the color drained from her face or is she grinning from ear to ear? More importantly, what is she saying?
She could say, "Yeah, I like that idea," and you'd be good as golden. But she could also say, "Dude, I'm just out with friends. I don't owe you shit," or maybe, "I like your company, too, but I'd prefer to not move that fast." Or still, she could say, "No thanks, I'm not interested." If any of that occurs…
ACCEPT NO AS AN ANSWER
It's easy to be so clouded by a raging boner that you may not even hear her say, "No." Maybe you heard, "Try again, pal! A little harder this time! We can't abort the mission now, look how far we've come!"
A woman's "No" is not an obstacle to getting your dick wet. It is a legal line that crossed could lead to jail time. Consent is not a game.
Maybe you think this whole asking-for-permission business zaps the fun out of seduction. Asking for consent means risking rejection, and you, of all people, hate being rejected. So you ply her with drinks to lower the risk of her saying no. You display your wealth, strength and social and professional dominance to lower the risk of her saying no. You play the fake friendship game to lower the risk of her saying no. So she says no. So what? No doesn't make you a failure. A "no" just means persistence is futile. Quit while you're ahead, man.
While the alpha male is more likely to push the boundaries of a woman until she says yes because he finds sexual rejection humiliating, the assertive gentleman is more likely to respect a woman's wishes, safe in the knowledge that he has not pressured her into something she doesn't want to do.
SHE SAID YES!
Touchdown, baby. You've made it to the bedroom, or the couch, or the kitchen floor. Congrats! This is where communication is at its most important. If you're a dominant man, you're gonna love doing dominant man stuff like pulling her hair, lightly choking her throat, slapping her across the face, spitting in her mouth, tying her up, you get the picture. Obviously, you need to get her permission before venturing out of the vanilla sex zone. Anything less may be grounds for sexual assault, so be mindful.
One way to get consent is to have a sexy preliminary conversation that will turn both of you on.
You: "Do you like getting your hair pulled?"
Her: "Yeah, I love it."
You: "How about getting choked?"
Her: "No one's ever really done that, but I'm open to trying it."
You: "Ever gotten slapped?"
Her: "By girls in elementary school, but never by a man."
You: "You wanna try it?"
Her: "Umm, I'm not sure. Maybe?"
You: "We could have a safe word if you get uncomfortable in the moment."
Her: "Okay, yeah. Let's do that. My safe word is chicken teriyaki."
You: "You're so fucking hot. Let's fuck."
Her: "Take me, you beast!"
Boom-chicka-boom-boom. For the sake of demonstrative purposes, we have assumed that our submissive lady friend is new to being dominated, but make no mistake: it's more likely you'll meet many experienced women who enjoy a dominant man.
There's no reason to relinquish one's preference for sexual dominance so long as permission has been granted. And there are many, many women who want you, just the way you are. Just don't be a fucking dick.