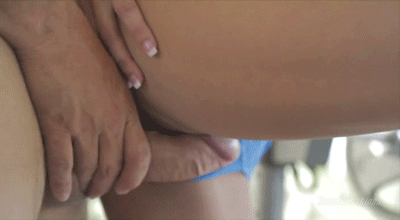 Here are somer interesting insights gleaned research from REALBRITISHSEX into women's relationship with porn.
Women are more sexually expressive after watching porn: The idea that porn replaces intimacy between two (or more) people is a misguided one. 37 percent of women feel sexually satisfied after watching porn, the remainder of women view pornography as a sexual primer of sorts, with 20 percent citing they're "still horny" after viewing and 17 percent report feeling "naughty."
Women watch porn for the same reasons men do: Why do women watch porn? Because porn's awesome and doesn't discriminate, that's why. A third of women said they watch porn because they enjoy it. Second, 16 percent see porn as a way to "satisfy fantasies without acting on them" and 14 percent tune in because they feel "excited" at that moment. However, while porn may get the juices flowing, she doesn't want you to share the experience. Nine in ten women prefer to watch porn alone.
Women want porn they can relate to: When women first arrive on the porn site, 34 percent tend to select videos of women of a similar age, weight and ethnicity. That's because 56 percent of women have imagined themselves in a porn of their very own. The second most popular factor that women consider when selecting a video is that the clip features "a female lead or dominant character." As men tend to do, women generally select videos from a category she's already familiar with ("Lesbian" being the most popular category) while 23 percent like to explore options across all categories.
So what to make of these results? The most obvious conclusion is that your girlfriend or wife may be watching the same videos you are. The second-most obvious is that it might be time to have a conversation about desire, what stokes it and what those desires truly are. Try to talk to her, what you find might surprise you.